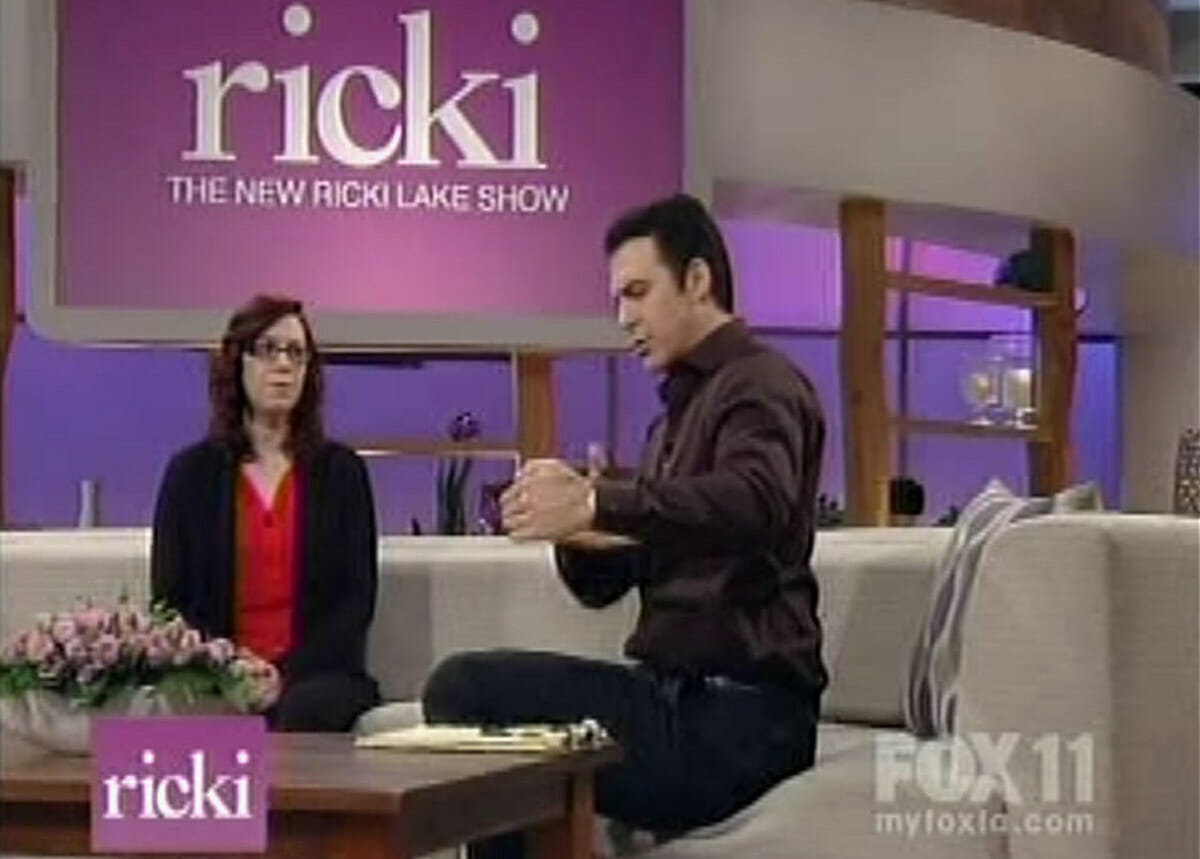 "Jack Rourke is the most amazing psychic I have ever encountered. But he is more than a psychic. You go to him when you want real answers and a way to change your life. Highly recommended!"
Kathryn M.
Los Angeles, CA
Welcome to Jack Rourke's Psychic Readings Los Angeles
"When you need a real psychic source, Jack Rourke is your secret weapon. A spiritual ally helping you live your best self!"
Psychic Los Angeles – Thank you for visiting Jack Rourke's Psychic Readings Los Angeles. "Psychic Readings Los Angeles" provides fact-based actionable insight to discerning clients worldwide. Whether you're seeking a psychic reading to help with a relationship or a challenging situation, an appointment with best-selling author and internationally renowned psychic Jack Rourke is your best choice.  
Jack's client-focused™ psychic appointments are free of mystical guesswork. A session with Jack is an accurate, fun, free-flowing, yet serious, soul-centered solution-oriented psychic consultation and spiritual mentoring process methodically formatted to resolve your most important questions and concerns.
Jack is an internationally-recognized psychic expert, success strategist and best-selling author whose sole focus is on helping you. Jack is not a performer offering entertaining mystical experiences. He is a true seer whose clients include psychics, psychotherapists, and professional athletes as well as law enforcement, military & intelligence professionals, politicians, and many recognizable faces.
No concern of yours is too small or off-limits. Every day Jack uses extrasensory perception to genuinely help people like you address and resolve important issues. Jack routinely conducts love & relationship psychic readings as well as career & financial psychic readings and medical intuitive psychic readings. As a recognized psychic expert, the fact is, Jack is extremely skilled at assisting you with any serious personal, spiritual or health-related issues. 
Los Angeles psychic Jack Rourke holds an honorary Doctorate of Divinity for his 25 years of spiritual service. He is the best-selling author of The Rational Psychic and one of the most prominent professional psychics in North America. Jack was the go-to guy when CNN needed a spiritual perspective on the passing of Superstar Michael Jackson. CBS television featured Jack as the real-life version of the psychic detective depicted on their hit TV show The Mentalist. And, FOX Television hired Jack to psychically profile the Casey Anthony murder mystery for Ricki Lake.
Weekly appointments are limited. Read our reviews. Tell us how Jack can help you today.
Best–selling author of "The Rational Psychic"
Named #1 Love & Relationship Psychic – Buzzfeed Media
Declared "Top Psychic in U.S.A" – News Channel ONE
Dubbed "World Renowned" – AOL Celebrity News
"A Real-Life Psychic Detective" – The Mentalist, CBS TV
Accurate Global Predictions via – AP, NBC, FOX, REN TV
These Reputable Media Outlets Recognize Jack as a Psychic Expert 
"Jack alerted me to a dangerous infection in my jaw I did not know I had. It's taken care of now. I'm extremely impressed with his medical intuitive skills."
Teresa R.
Sherman Oaks, CA
"Jack's readings are uncanny! I've referred him to many friends who were all amazed. He clearly has a special gift. I just wanted to share that and say thank you."
Jeannie J.
Boston, Massachusetts
Get Professional Psychic Service for Solving Real issues that Really matter to You.
For more than two decades Jack has consistently achieved extraordinary results while assisting discerning clients worldwide. During your telephone psychic reading with Jack, no concern of yours is off-limits. Jack offers psychic readings in Los Angeles to address love & relationship problems, career & financial stressors, health worries, spiritual issues and more.
Our appointments are spiritual consultations that employ extrasensory perception.  We require clients to enter into their appointments how they would with any mainstream professional whose job is helping them. Jack does not conduct presentational psychic readings akin to an entertaining metaphysical performance. Instead, Jack will assist you using the proven soul-centered client-focused™ extrasensory techniques he's employed to successfully collaborate with medical doctors, make accurate global predictions for NBC, FOX and the Associated Press®, clairvoyantly profile criminals & missing persons for law enforcement and provide actionable healing insight to more than ten thousand grateful clients over the last two decades.
A detailed description of our services and exactly how Jack works is on our psychic readings page. Exam his extensive bio too. Read our client reviews. Tell us how Jack can help today.
Book NowUse Our Online Scheduler
"I am a Life Coach and I've worked with many coaches (Tony Robbins included) and I think Jack is the best I've ever worked with. So glad I found him, life-changing!"
Andrea G.
New York, New York
"Jack gave me a very accurate health reading that was confirmed by my neurologist just 90 minutes later. I will use Jack again. He is a blessing to humanity."
Deborah H.
Los Angeles, CA