Psychic Austin – Welcome to Jack Rourke's Psychic Readings Austin Texas

Psychic Readings Austin Texas is a psychic service offered by renowned psychic, critically-acclaimed author and spiritual coach, Jack Rourke. Jack provides factual and actionable insight on real issues that really matter to you.
If you're looking for a love psychic Jack's psychic readings routinely cover romantic and interpersonal problems. But Jack also shares predictions and precise insights into medical problems, career issues and numerous other topics.
Each day Jack works as a psychic medium in Austin Texas while also serving clients throughout North America and the English-speaking world. He is the first choice among those searching for clarity and fulfillment through reliable extrasensory perception. So, whether you're Googling for a
psychic near me in Austin Texas or you are outside Austin Texas, without a doubt "Jack is that one unique, real psychic reading who really makes a difference in the live's of those he serves." Learn how Jack Rourke can help you today.
Appointments by phone are offered  six days per week. Evening and day time sessions are available.
Email Liz for immediate assistance. Let us know how Jack can help you today!
*All praise for Austin  psychic Jack  Rourke depicted on this is site is actual colleague and client feedback*
"Jack's readings are uncanny! I've referred him to many friends who were all amazed. He clearly has a special gift. I just wanted to share that and say thank you."
Jeannie J.
Chicago, Illinois
Who is Austin Psychic Jack Rourke?
Psychic Austin, Tx –  Since the middle of the 1990's Jack Rourke has executing professional psychic readings for individuals, business and law enforcement. Dubbed as "world renowned" in 2009 by AOL's celebrity news site pop eater dot com, Mr. Rourke's psychic  predictions  and commentary have been distributed by the Associated Press, ABC  news, Fox, NBC, CNN and the New York Post. In 2009, Jack was chosen by CBS as the real-life version of the fictional psychic detective depicted on the hit TV show The Mentalist. In addition, Jack has also been a featured on the History and Travel channels, Destination America , SyFy, Showtime, the BBC and in 2017 jack was featured as the top Psychic medium in America by Russian State Media. Jack's radio appearances include the syndicated Mancow in the Morning as well as Coast to Coast with George Noory and more.
Email Liz for immediate assistance. Let us know how Jack can help you today!
"Jack Rourke is truly a gifted spirit who has touched my life profoundly…The minute you have your reading and the events start happening, you will automatically recall Jack's prediction for you and you will be astonished. By far, Jack is the most gifted psychic I have ever encountered!"
Concetta P.
Richmond, Virginia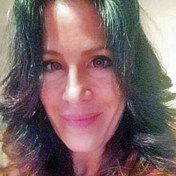 "I am a Life Coach and I've worked with many coaches (Tony Robbins included) and I think Jack is the best I've ever worked with. So glad I found him, life changing!"
Andrea G.
New York, New York
"Jack is the most talented psychic I have ever encountered. He speaks not of himself, as is the norm among sensitives, but of the work and research he is a part of. While others seek to resolve personal inner-demons, Jack is a conscientious seeker of truth, knowledge, and understanding for the improvement of the human condition."
Dr. Barry E. Taff PhD
Los Angeles, California
Austin Psychic Jack Rourke on NBC TV
Austin Psychic Jack Rourke on ABC TV
Austin Psychic Jack Rourke on FOX TV
DISCOVER AUSTIN PSYCHIC JACK ROURKE
Psychic Austin – Watch Jack Rourke of Psychic Readings Austin, Texas
Psychic detective Jack Rourke of Psychic Readings Austin demonstrates extrasensory perception on Fox TV's Ricki starring Ricki Lake