Welcome to Jack Rourke's Psychic Readings New York
"Jack is amazing. Love him! Highly recommend. He is skilled, articulate, and spot-on. Clearly an outstanding professional. I'm kind of awestruck. HUGELY appreciated his help. Very, very helpful. Everyone should try a Jack Rourke reading."
Dr. Maggie M. PhD
Chicago, IL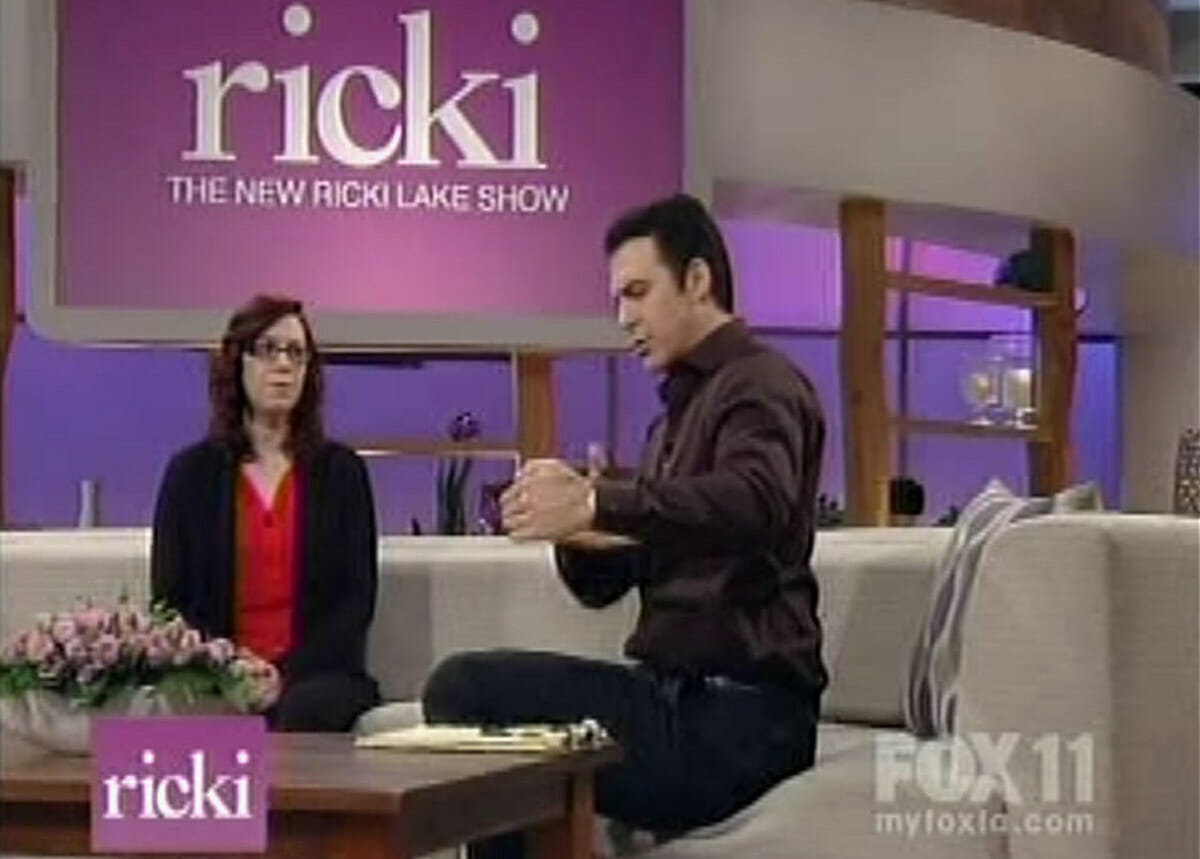 "Jack Rourke is the most amazing psychic I have ever encountered. But he is more than a psychic. You go to him when you want real answers and a way to change your life. Highly recommended!"
Kathryn M. PhD
Los Angeles, CA
"When you need a real psychic source, Jack Rourke is your secret weapon. A spiritual ally helping you live your best self!"
Psychic New York – Thank you for visiting Jack Rourke's Psychic Readings New York. "Psychic Readings New York" is a serious yet fun, soul-centered, solution-oriented spiritual service that employs psychic methods to provide real answers and fact-based, actionable insights to discerning clients worldwide.
Our services are for people seeking growth, actionable insight, creative solutions, and information for making empowered personal decisions.  We are absolutely committed to assisting you with any serious personal or interpersonal concern that is important to you. Our clients include billionaire entrepreneurs & philanthropists, psychotherapists, medical doctors, and professors. Professional & Olympic athletes – law enforcement, military & intelligence personnel, NASA visionaries, politicians, and countless recognizable faces.
For 25 years Jack has worked as one of the most prominent professional psychics in North America. He is the acclaimed best-selling author of The Rational Psychic.  And, as an internationally recognized extrasensory expert, his accurate predictions have been circulated globally by the Associated Press© and NBC TV, as well as European and Russian State Media outlets. For you, however, Jack is your clairvoyant guide, spiritual counselor & success-strategist who will employ his highly effective client-focused™ psychic methods for the sole purpose of helping you achieve and live your best self.
Mr. Rourke is your spiritual ally and a highly-skilled professional who's committed to your wellbeing. He is not the conventional psychic performer who offers uplifting messages and mystical experiences to passive witnesses. As a documented psychic expert who can accurately observe and skillfully interpret the patterns of information stored within your energy body, his client-focused™ psychic appointments are methodically formatted to psychically target and systematically resolve your most important questions and concerns.
Client breakthroughs are achieved daily through our one-on-one telephone sessions. Service is typically provided through uniquely formatted Love & relationship psychic readings, career & financial psychic readings, and medical intuitive psychic readings. But, the truth is, no subject that is important to you is off-limits. Each appointment with Jack is individually tailored to meet your precise needs using your questions and concerns. Therefore, as an experience, our sessions are an illuminating and transformative, accurate, fun, free-flowing, soul-centered, solution-oriented spiritual mentoring process that can profoundly impact your life.
Jack holds an honorary Doctorate of Divinity for his 25 years of spiritual service. He was the go-to guy when CNN needed a spiritual perspective on the passing of Superstar Michael Jackson. Buzzfeed Media featured Jack as the top love and relationship psychic coach in New York. CBS television featured Jack as the real-life version of the psychic detective depicted on their hit TV show The Mentalist. FOX Television hired Jack to psychically profile the Casey Anthony and Jon-Benet Ramsey murder mysteries. And in July 2020, Jack investigated the mysterious death of Elisa Lam for the CW Network before being named, a Modern American Mystic in a new book about ESP scheduled for release in 2021.
"Jack's process is so personalized. His intelligent, compassionate language helped identify the underpinnings of a core issue for me. His candor, coaching, and gentle encouragement is profound! My reading was yesterday and I already notice positive changes. I feel empowered in my soul. I will definitely consult again!"
Maritza G. MA, LMFT
Atlanta, Georgia
"Jack and his team are AMAZING!!! Thank you so much for taking such great care of our family over the years. The awareness, kindness, clarity, and insight you have brought to Michael and me over the years has been beyond wonderful!. THANK YOU!"
John D.
Palm Springs, CA
Weekly appointments are limited. Read our reviews. Tell us how Jack can help you today.
Best–selling author of "The Rational Psychic"

Named #1 Love & Relationship Psychic – Buzzfeed Media

Declared "Top Psychic in U.S.A" – News Channel ONE

Dubbed "World Renowned" – AOL Celebrity News

Accurate Global Predictions via – AP, NBC, FOX, REN TV

CNN turned to Jack for spiritual insight upon the passing of Michael Jackson

Feature as "Real-Life Psychic Detective" – CBS TV

Hired by CW TV Network to profile Elisa Lam death

Hired by FOX TV to profile Casey Anthony murder mystery

Hired by FOX TV to profile Jon Benet Ramsey murder mystery
"Jack's readings are uncanny! I've referred him to many friends who were all amazed. He clearly has a special gift. I just wanted to share that and say thank you."
Jeannie J.
Boston, Massachusetts

What kind of Psychic Readings in New York does Jack offer?
Jack Rourke's Psychic Readings New York is a one-on-one client-focused™ spiritual counseling service that employs psychic methods. This means that as a highly-skilled extrasensory professional, Jack provides truly transformative fact-based and actionable evidential psychic insights for the sole purpose of helping you live your best self.
Mr. Rourke is 110% committed to your holistic wellbeing. Psychic Readings New York is not an entertaining prediction service that provides uplifting messages or mystical experiences to passive witnesses to prove ESP real for your enjoyment. He is not a spiritual medium who strives to confirm your beliefs or connect you with the afterlife. Jack is a studied and proven, internationally recognized psychic expert whose service is offered solely to help you with your specific questions and concerns. Our client-focused™ structured appointments are only intended to support your wellbeing by addressing troubled relationships & heartache, health issues, career & financial concerns, personal dissatisfaction & spiritual development goals, or most any personal or practical uncertainty. No issue important to you is off-limits.
Jack's method of extrasensory discernment is a combination of analytical remote sensing and an immersive spiritually advanced form of embodied clairvoyance. His process allows him to see and feel information as if he is actually living it. This evolved style of extrasensory perception is the exact method Jack has used to successfully work with law enforcement and medical professionals for 25 years. You are in excellent hands!
Jack does not offer a prediction service or provide general psychic readings where he "tells you what he sees".  Jack uses predictions as a metric for describing how extrasensory energy is patterned in your aura at the time of your session. This information is then used to either confirm the path you're on is consistent with your goals or guide you toward your desired outcome. This is because the sole purpose of our service is only for addressing and resolving your specific private personal, professional, or interpersonal concerns. Jack helps you get unstuck, navigate heartbreak, and resolve any confusion by providing no-nonsense,  fact-based,  evidential extrasensory insight. He then uses this information to give you actionable, real-life, solution-oriented spiritual guidance for reaching goals and living your best self. 
We require clients to enter into their appointments how they would interact with any mainstream professional whose job is to confidentially help them. This means clients are expected to be transparent about why they made an appointment and the help they are seeking. Jack will then use your specific questions and concerns to target the exact information you need – filling in any blanks so you can make empowered decisions moving forward. In the end, you will discover your session has provided for even your unspoken needs in a really loving, supportive yet frank proactive spiritually aligned extrasensory fashion that's professionally structured to help you achieve.
Due to the confidential nature of our client-focused service, some clients seek insight into extremely personal problems, romantic entanglements, and medical issues. Others focus on the practical such as business, financial or legal matters. No matter what, every client discovers Jack as exceptionally skilled in assisting them to navigate convoluted matters of the heart resulting in a deeper more spiritual, and creatively empowering understanding of their situation. Truthfully,  you can talk to Jack about anything important because his psychic sessions genuinely help you relieve heartache, gain clarity, overcome feeling stuck while learning the information you need to live your best self.
Psychic Readings are available to new clients in 60, 90, and 120-minute appointments. Prices are available on our Appointments and FAQ pages or by clicking any "Book Now" button. For more details about our psychic readings please visit our psychic readings page.
Learn how Jack conducts his uniquely helpful client-focused psychic sessions. Then, tell us how Jack can help you today!
Get your Expert Psychic Reading in New York
when you need it most!
"Jack is freakishly accurate. He has helped me immeasurably with personal issues, my marriage, and my career. He's even given me detailed info on specific medical issues including windows of time for very specific events that have all happened as he foresaw. Jack is a genuine gift to my family."
Stacey C.
New York, New York

Who is New York Psychic Jack Rourke?
New York Psychic Jack Rourke has been a professional psychic in New York serving the NYC, Connecticut, and New Jersey areas since 1996.
He is the author of the best-selling book "The Rational psychic" and was the go-to guy when CNN sought a spiritual perspective on the passing of superstar Michael Jackson. In 2009 Jack was also depicted as the "real-life" version of the fictional psychic detective Patrick Jane to promote the first season DVD release of the hit CBS television show "THE MENTALIST". For this project titled,  "Cracking the Crystal Ball", Jack discussed his psychic police work alongside former FBI. Additionally, Jack has been featured in the New York Post and is an extrasensory expert recognized by CNN, ABC News, NBC, FOX, SyFy, the History & Travel Channels, and more.
In 2019 HBO tapped Jack to help promote the final season of Game of Thrones when he subsequently predicted the show's outcome. Buzzfeed Media featured Jack as America's top love and relationship psychic in 2018. While in 2017 Jack was portrayed twice by Eastern Europe's REN TV as the top psychic in the United States.
A real psychic in New York for Real Issues that Really Matter to You
You will find when sharing a confidential concern with Jack that he is warm, funny, and keenly capable to assist you with even your most complex private concerns.
Mr. Rourke's clients are worldwide. They include many famous faces, politicians, psychologists, medical doctors, and members of the law enforcement, military, and intelligence communities.
So, whether you're Googling for a psychic near me in New York, or you're outside the New York City area, Jack is here for you when you need him.  Read our client feedback. Then discover why Jack Rourke is considered that one real psychic who can really make a difference.
"Jack was recommended to me by a friend who swore by him. I was going through a rough time at work and in my relationship. I was so overwhelmed but Jack perfectly articulated what I was going through with such clarity. After one hour with him I felt lighter and clear. I knew exactly where I was going moving forward. Jack's abilities and insights are astounding. Jack is amazing! God bless his beautiful heart."
Melissa M.
New York, New York
New York Psychic Jack Rourke on NBC
New York Psychic Jack Rourke for CBS
New York Psychic Jack Rourke on FOX
Dubbed "world-renowned" in 2009 by America On-Line for his work on criminal and missing person's cases, Jack was chosen by CBS television as the "real-life" version of the fictitious psychic detective Patrick Jane to promote the first season DVD release of the hit television show "The Mentalist". In this special documentary called "Cracking the Crystal Ball", Jack discussed his real-life psychic police work alongside former FBI and other