"Jack is amazing. Love him! Highly recommend. He is skilled, articulate, and spot-on. Clearly an outstanding professional. I'm kind of awestruck. HUGELY appreciated his help. Very, very helpful. Everyone should try a Jack Rourke reading."
Dr. Maggie M. PhD
Chicago, IL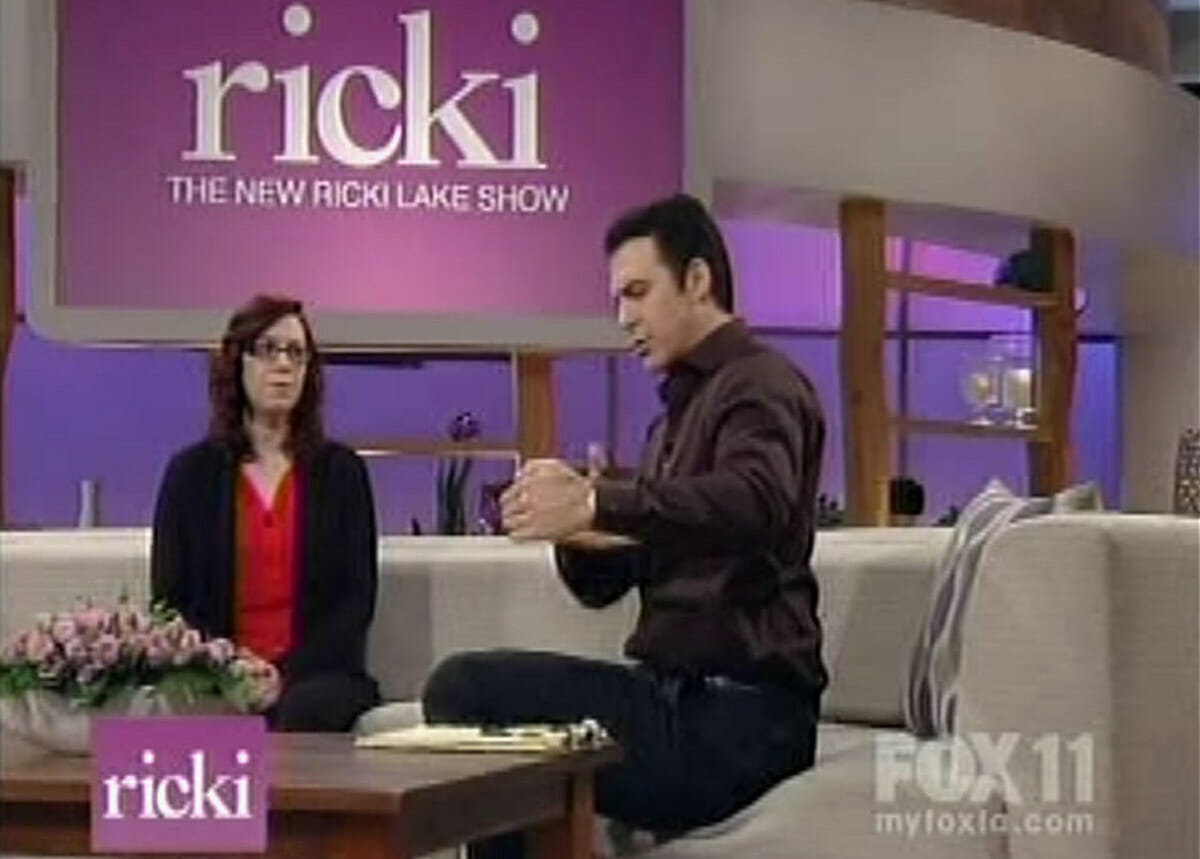 "Jack Rourke is the most amazing psychic I have ever encountered. But he is more than a psychic. You go to him when you want real answers and a way to change your life. Highly recommended!"
Kathryn M. PhD
Los Angeles, CA
Welcome to Jack Rourke's Psychic Readings Los Angeles
"When you need a real psychic source, Jack Rourke is your secret weapon. A spiritual ally helping you live your best self!"
Psychic Los Angeles – Thank you for visiting Jack Rourke's Psychic Readings Los Angeles. We are excited to help you. "Psychic Readings Los Angeles" is a serious yet fun, soul-centered & solution-oriented spiritual counseling service. One that employs an accurate evidential psychic method to provide real answers and fact-based actionable insights to discerning clients worldwide.
Our proactive psychic appointments are deliberately formatted to address and resolve your most important personal, interpersonal, and spiritual concerns. For this reason, our methodical client-focused™ psychic processes are only for people seeking real-world growth, practical healing insights, creative solutions, and the exact fact-based intuitive information needed for relieving heartache, ending confusion, and making empowered personal decisions. As a genuine spiritual service, our psychic appointments also restore emotional clarity, enable mental precision, and foster physical embodiment so you can decisively engage with life divinely aligned and authentically empowered.
Our clients include billionaire entrepreneurs, fortune 500 CEOs & philanthropists – psychotherapists, medical doctors, and dentists, – Clergy, Professional & Olympic athletes – law enforcement, military & intelligence personnel – NASA visionaries, politicians, and countless recognizable faces. You are in excellent hands!
Jack Rourke is an internationally established extrasensory expert, spiritual counselor, best-selling Sounds True author™, and success strategist who for 25 years has provided professional psychic service to businesses, individuals, and law enforcement worldwide. His clients are located across North America and as far away as Singapore, Australia, Hong Kong, Russia, China, India, South Africa, Saudi Arabia, Egypt, Israel, Greece, Dubai, Qatar, and every single European nation.
Dubbed world-renowned by AOL celebrity news in 2009 for his global client base and work on criminal and missing person's cases, Jack's psychic sessions are typically focused on love and relationships psychic readings, medical intuition, and career readings. But, Jack will help you with any serious personal or interpersonal concern that is truly important to you. 
When you need authentic psychic support, the kind that permanently mitigates uncertainty and fosters dynamic change, you need Jack Rourke's modern psychic process. Click any "Book Now" button to self-schedule your appointment today. To Learn How to use our scheduler Click here .
TAP to continue reading...
"Jack's process is so personalized. His intelligent, compassionate language helped identify the underpinnings of a core issue for me. His candor, coaching, and gentle encouragement is profound! My reading was yesterday and I already notice positive changes. I feel empowered in my soul. I will definitely consult again!"
Maritza G. MA, LMFT
Atlanta, Georgia
"Jack and his team are AMAZING!!! Thank you so much for taking such great care of our family over the years. The awareness, kindness, clarity, and insight you have brought to Michael and me over the years has been beyond wonderful!. THANK YOU!"
John D.
Palm Springs, CA
Weekly appointments are limited. Read our reviews. Tell us how Jack can help you today.
Best–selling author of "The Rational Psychic"

Named #1 Love & Relationship Psychic – Buzzfeed Media

Declared "Top Psychic in U.S.A" – News Channel ONE

Dubbed "World Renowned" – AOL Celebrity News

Accurate Global Predictions via – AP, NBC, FOX, REN TV

CNN turned to Jack for spiritual insight upon the passing of Michael Jackson

Feature as "Real-Life Psychic Detective" – CBS TV

Hired by CW TV Network to profile Elisa Lam death

Hired by FOX TV to profile Casey Anthony murder mystery

Hired by FOX TV to profile Jon Benet Ramsey murder mystery
"I was amazed at my reading with Jack. He told me things that were wrong with me that were verified when I saw my doctor! He also told me I needed a root canal that needed to be taken care of immediately and he was right again, had to have a specialist for that. He is very honest and on point on what he tells you. I highly recommend him. You won't be sorry."
Margie P.
San Jose, California
" I was very nervous for my reading but Jack is so real, so kind, and very no-nonsense.  He really is a legit professional. At my last appointment, he saw an issue in my lower back. X-rays confirmed degenerative disc disease in the L4, L5 regions. Then, bloodwork showed high for autoimmune just like he said. I will schedule with him again soon. He is a gift. "
Cindy D.
Roanoke, VA
These Reputable Media Outlets Recognize Jack as a Psychic Expert 
"Jack alerted me to a dangerous infection in my jaw I did not know I had. It's taken care of now. I'm extremely impressed with his medical intuitive skills."
Teresa R.
Sherman Oaks, CA
"Jack's readings are uncanny! I've referred him to many friends who were all amazed. He clearly has a special gift. I just wanted to share that and say thank you."
Jeannie J.
Boston, Massachusetts