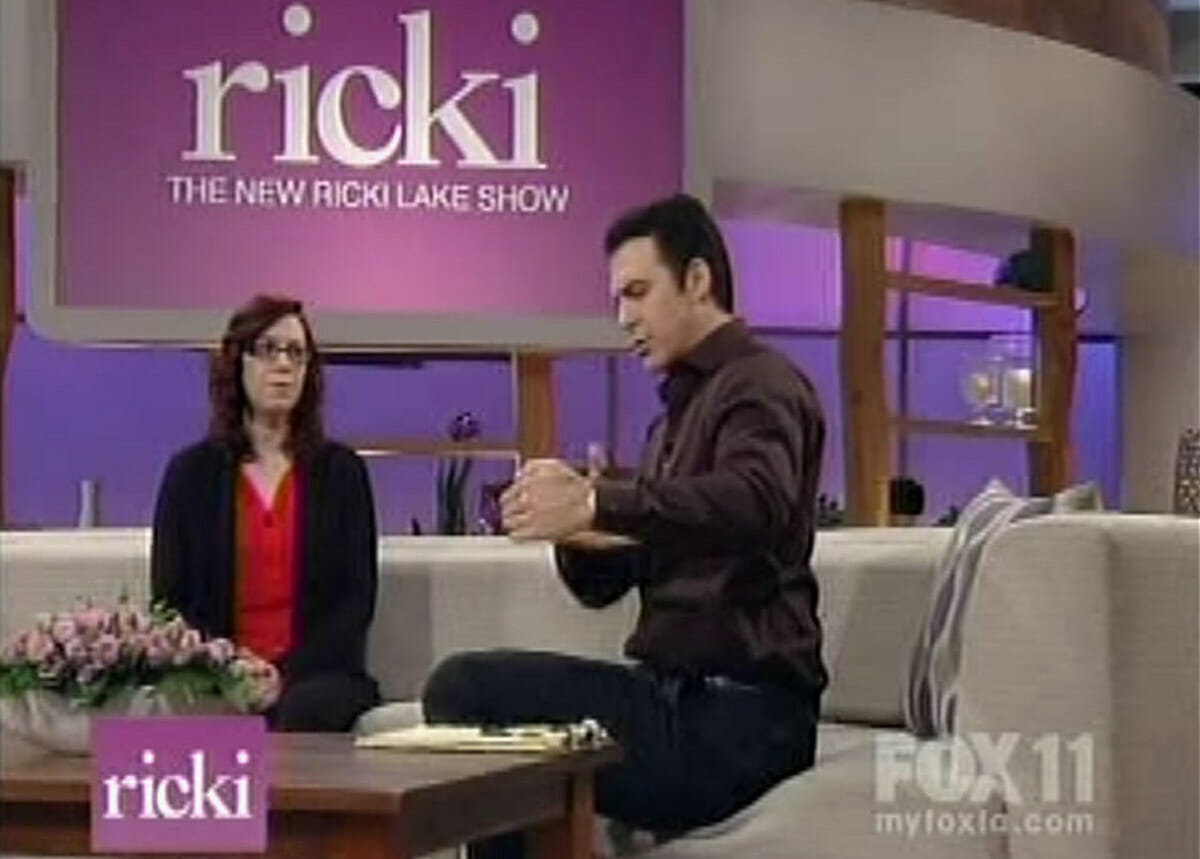 "Jack's readings are uncanny! I've referred him to many friends who were all amazed. He clearly has a special gift. I just wanted to share that and say thank you."
Jeannie J.
Boston, Massachusetts
Welcome to Jack Rourke's Psychic Readings Los Angeles
"Jack Rourke is your secret weapon. A spiritual ally helping you live your best self!"
Psychic Los Angeles – Thank you for visiting Psychic Readings Los Angeles. "Psychic Readings Los Angeles" is a boutique, client-focused™ psychic consultation and spiritual mentoring service offered by internationally renowned psychic success strategist and best-selling author Jack Rourke.
Los Angeles psychic Jack Rourke is an internationally recognized,  highly gifted clairvoyant and medical intuitive who has assisted thousands of clients, over the past twenty-three years, using his shockingly accurate client-focused method.
At Jack Rourke's Psychic Readings Los Angeles, our motto is real ESP for real issues that really matter to you. This means through your psychic reading with Jack, you will gain fact-based extrasensory insights and personally empowering soul solutions for resolving your real-world questions and concerns.
As the most prominent professional psychic in North America Jack is committed to informing, comforting and clarifying your circumstances. You will find Jack's client-focused™ method is a spiritually based, free-flowing, yet structured extrasensory process specifically formatted to answer all of your questions in accordance with your unique needs.  You can be certain your telephone session will illuminate your path forward for the purposes of fostering personal transformation and making empowered decisions.
During your telephone psychic reading with Jack, no concern of yours is off-limits. He specializes in providing fact-driven actionable insights on real issues that really matter to you. An appointment with Jack is like speaking to a wise friend who understands you and also happens to have proven extrasensory ability.  A session is your retreat from the day to day into comfort. It is a place to candidly inquire and receive discreet transformative guidance in support of your personal goodness. Through your session, you can relieve heartache, gain clarity, overcome feeling stuck, address medical concerns and learn the information you need to live your best self.
As a spiritual coach and psychic practitioner, Jack has been recognized worldwide as a trusted authority in the field of extrasensory perception by CNN, FOX, ABC and more. A detailed description of our services and exactly how Jack works is on our psychic readings page. Exam his bio too. Read our client reviews. Tell us how Jack can help today. 
Best–selling author of "The Rational Psychic"
Named #1 Love & Relationship Psychic – Buzzfeed Media
Declared "Top Psychic in U.S.A" – News Channel ONE
Dubbed "World Renowned" – AOL Celebrity News
"A Real Life Psychic Detective" – The Mentalist, CBS TV
Accurate Global Predictions via – AP, NBC, FOX, REN TV
Find out how Jack can help you too. Service is offered to discerning individuals worldwide seeking reliable, fact-driven soul-centered psychic solutions.
"I am a Life Coach and I've worked with many coaches (Tony Robbins included) and I think Jack is the best I've ever worked with. So glad I found him, life-changing!"
Andrea G.
New York, New York
"Jack gave me a very accurate health reading that was confirmed by my neurologist just 90 minutes later. I will use Jack again. He is a blessing to humanity."
Deborah H.
Los Angeles, CA