"Jack's readings are uncanny! I've referred him to many friends who were all amazed. He clearly has a special gift. I just wanted to share that and say thank you."
Jeannie J.
Boston, Massachusetts
Psychic Portland – Welcome to Jack Rourke's Psychic Readings Portland, OR.
Psychic Readings Portland  is fact driven spiritual mentoring service offering you real insight on real issues that really matter to you.
Psychic readings Portland is operated by renowned extrasensory expert and best selling author Jack Rourke.
Dubbed world renowned in 2009 by America Online's entertainment news site pop star dot com for his work on criminal and missing person's cases, Jack has been recognized as one of the most prominent professional psychics in North America for more than a decade. He has been featured by CNN, ABC news, CBS, the Associated Press, FOX, The History, SYFY and Travel channels and more. In 2017, Jack was even featured as the top psychic in America in a 2 part interview on Russian State TV.
Day-to-day Jack works closely with clients from all over North America and across the English speaking world. It is not uncommon for Jack to conduct psychic readings by phone for people in Singapore, South Africa, England, India and Portland Oregon all in one day.
You will find when working with Jack that although he is an absolute professional, a reading with him is like talking to an old friend. Topics that are usually covered during Jack's psychic readings include romantic and interpersonal problems, precise predictions as well as insights into medical problems, career issues, and other even more sensitive topics.  Let Jack can help you today.
Appointments are offered  six days per week. Evening and day time sessions are available.
Email Liz for immediate assistance. Let us know how Jack can help you today!
*All praise for Portland, OR psychic Jack Rourke depicted on this is site is actual colleague and client feedback*
Portland Psychic Jack Rourke on NBC TV
Portland Psychic Jack Rourke on ABC TV
Portland Psychic Jack Rourke on FOX TV
"Jack Rourke is truly a gifted spirit who has touched my life profoundly…The minute you have your reading and the events start happening, you will automatically recall Jack's prediction for you and you will be astonished. By far, Jack is the most gifted psychic I have ever encountered!"
Concetta P.
Richmond, Virginia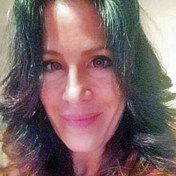 "Jack is the most talented psychic I have ever encountered. He speaks not of himself, as is the norm among sensitives, but of the work and research he is a part of. While others seek to resolve personal inner-demons, Jack is a conscientious seeker of truth, knowledge, and understanding for the improvement of the human condition."
Dr. Barry E. Taff PhD
Los Angeles, California
Why Portland Psychic Jack's psychic readings are so effective
Most professional psychics with Jack's level of experience no longer offer service one on one to the public. Instead they teach or author books. But Jack approaches his work more rationally. His style demands private personal interaction rather than sentimental public displays of psychic phenomena that only aggrandize the seer.
For Jack ESP is a healing art that allows for a felt experience of the underlying nature of mankind and its intersection with the divine.
Since the the middle of the 1990's Jack Rourke has been building a solid reputation serving individuals, business and lawenforment. In 2009 he was dubbed "world renowned" by AOL's celebrity news site popeater.com. This occurred while jack served as a technical advisor during press junket for the feature film PUSH. Jack also earned the moniker "world renowned" for his work on criminal and missing persons cases. And, because his expert commentary and predictions have been published globally by CNN, the Associated Press, the New York Post and more.  Let Jack help you now.

"I've never had a psychic reading before so I didn't know what to expect. I called about my kids and some work issues and Jack surpassed on all accounts. When I asked about a building I was acquiring Jack literally walked me through it using his visions – which were all correct. Then he directed my attention outside and described another building down the street. He said I was going to own this second building as well. The funny thing was, that was my office – the very place I was sitting talking to him on the other side of the country. Jack is amazing. Next time I'm booking an hour."
Brian M.
Atlanta, Georgia
DISCOVER PORTLAND PSYCHIC JACK ROURKE
Psychic Portland, OR. – Watch Jack Rourke of Psychic Readings Portland, OR.
Psychic detective
Jack Rourke of Psychic Readings Portland,. demonstrates extrasensory perception on Fox TV's Ricki starring Ricki Lake